Problem Statement
For the longest time, the world is payments by feeding numbers, passwords, and other banking details for every transaction.
The long and tedious process takes away the joy of spending on experiences and purchases that matter. Customers often spend around six to eight minutes on a transaction which forces them to switch between the merchant and payment app for every transaction.
Benefits +
Checkout Experiences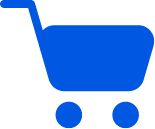 Use Cases

Online Payment with Pay ID

Cash transactions

Lesser dropouts

Happier customers
Be it shopping, dining, or any other expense, customers can do it in one click and one go. IndePay takes away the hassle from the customer and merchant sides.